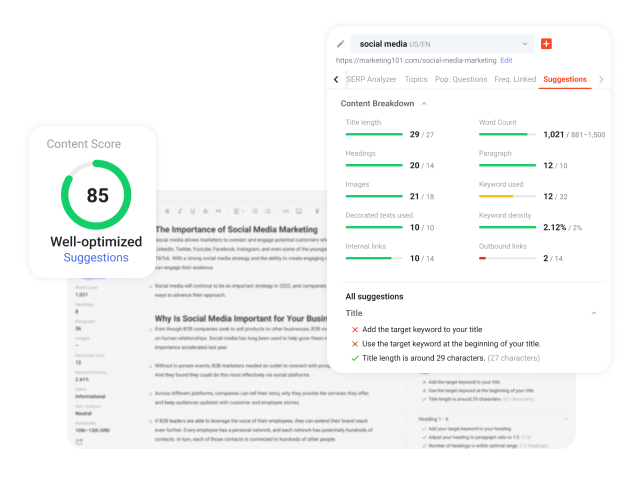 CONTENT ANALYSIS AND SUGGESTIONS
LSIGraph analyzes and scores your content in real-time. We tell you your content SEO score and guide you exactly on what you should improve.

It's like writing with your very own SEO expert looking over your shoulder.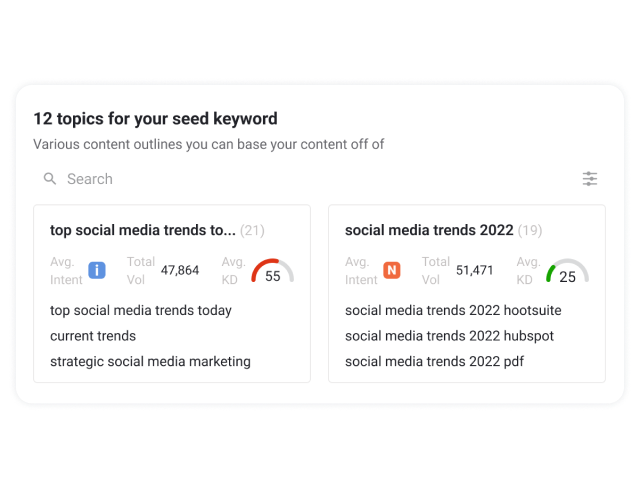 TOPIC CLUSTERING
At a loss on which topic you should address in your content?

Topic Clustering automatically groups similar keywords into respective topic clusters and tells you their potential traffic, general intent, and even ranking difficulties.

Choosing the best topic is now as simple as picking one from our Topic Clustering list.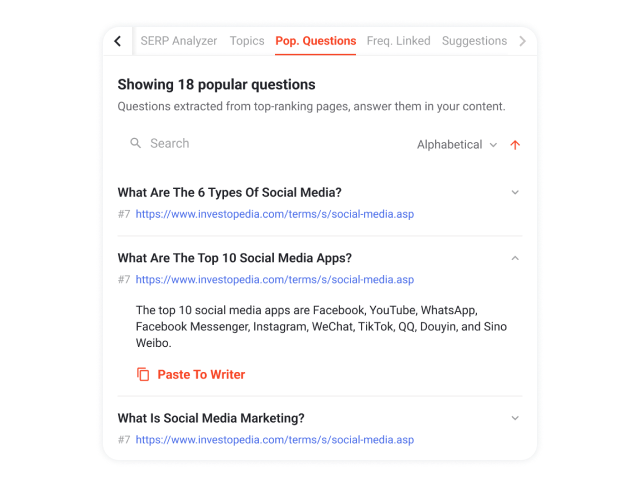 POPULAR QUESTIONS
Every day, approximately 450,000,000 questions were asked on Google.

Tap into these traffics with LSIGraph's Popular Questions.

Discover the most popular questions surrounding your target keyword, pick and answer some in your content, and drive more traffic to your website.