"In case we haven't met, my name Andy, I'm a professional Internet marketer & Founder of LSIGraph.com"
These days, I've managed to achieve quite a bit of success
I'm able to rank first on Google, maximize my traffic
by 10x, enjoy conversion of 354% every month...
...and fully enjoy the benefits I've harvested over the years.
I'll be honest...my journey wasn't smooth-sailing when I first started...

Before I ever achieved even a tiny taste of success, there were lessons, hardships, and obstacles everywhere. So many times that I was ready to give up.

When I first started out, I didn't know how to:
Bring massive traffic to my site
Understand the importance of keywords
Make Google index my site instantly
Invest my time and money effectively learning SEO
Like so many other businesses, I invested a small fortune in the company and worked like dogs.. often sleeping at the office, missing meals and essentially working around the clock.

Does this sound familiar?
Of course. You've been through these miseries that no one else but you would understand.
What I Learned From LSIGraph's
23,000,000 Search Queries
The release of Hummingbird and Rankbrain has made Google become exponentially better at determining the quality of contextual relevance of a page in regards to a user's query by understanding the relationship of related words and phrases.
Google is basically asking, "Which pages are providing the most holistic, in-depth answer to a particular user's query?" Good question. Let's dive deeper.
The secret lies in "Latent Semantic Indexing" (LSI) Keywords.
Ever since the dedicated team and I started LSIGraph, I received tons of emails requesting for me to include monthly search volumes, unlimited keyword research and so on.… but more importantly, majority of you asked which LSI keywords you should be using.
I heard you. Loud & Clear.
(Touched by your enormous support all these while, I decided to give back to you!)
We've Spent over 6 Years Developing
This Tool Internally To Grow LSIGraph
To Where It Is Today
To date, we have over 100,000 happy subscribers.
We've tried a lot of different stuff, and found out LSI keyword is by far the one strategy that is proven to work and is cost effective in the long term.
Over the course of six years, we have collected and analyzed over 23 million LSI keywords in our database. Mind you, it's not just any random keywords, but Semantic LSI Keywords (...exactly what Google wants)! Which separates us from the average keyword research tool out there.
So for the past year, we spent time analyzing and engineering 23 million rows of LSI keywords and their search performance. All because I wanted to further enhance the usage on which LSI keywords people should be using in their sites.
The result? We've successfully come out with an algorithmically proven formula called Latent Semantic Value (LSV) to help you identify the most profitable LSI keywords.
Yes, your solution lies in this tool today!
"LSIGraph: Your Access To The Most Effective
Traffic & Ranking Formula"
LSIGraph is your ultimate all-in-one LSI keyword research platform that is designed to provide actionable data to help fuel and recharge your keyword research and search marketing campaigns.
Armed with the right data, SEO's, digital agencies and bloggers alike can prioritize their plan to success and discover keyword ideas to be on par or be better than other competitors.
For those of you who'd like to optimize
with Local LSI Keywords, you're in luck!
Yes, not just any normal SEO, but LSIGraph has the ability to do local SEO too!
We understand that running an online business, keeping your website up to date, and putting in the time and effort to manage your website's SEO can be a lot of hard work. You might already have a steady flow of loyal customers, but we always want to create more; attracting a stream of new people, especially the locals.
If you are serving your local market and your online marketing strategy is not embedded with local SEO, you will be left unnoticed and may miss out on a huge portion of local businesses. Whether you are a single or multi-location company, you will seamlessly grow your business and attract more customers by using the local SEO strategies.
LSIGraph is THAT solution.
For years, I have tested different formulas in formulating profitable LSI Keywords to be used in our content ever since the evolution of Google has changed the way website rankings work.
Ever Since Then, Ranking My Websites #1 On
Google Has Never Been Easier…
Want concrete proof? Here, I've compared the results of using profitable LSI Keywords in my
sites before and after implementing them...
Here's What It Has Done For My Business.
What Can It Do For Yours?
These are the results I'm celebrating now! Ranks, traffic, conversion and everything else!

The traffic tripled in just 2 months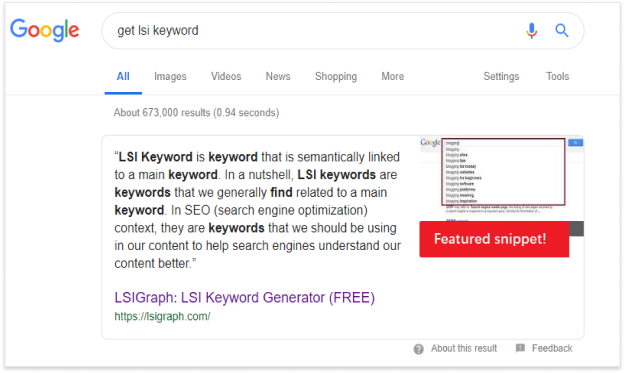 LSIGraph ranks above the #1 spot and managed to grab a featured snippet!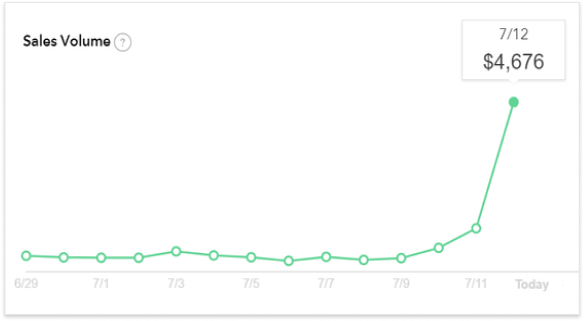 The sales volume skyrocketed once LSIGraph strategies are implemented
My sites traffic have shot up by more than 800% after I have implemented LSI Keywords with the highest LSV. AND traffic is still growing. In fact, I have been analyzing it since the year 2016 until today and I am certainly confident in telling you that it works in turning your website into a success story!

LSIGraph has also successfully raked in a high amount of sales and conversion while ranking #1 for 3 consecutive years!
There are millions of LSI Keyword out there, but how do you know which one is profitable and should be used on your website? You've come to exactly the right place because we found the best answer for you!
You're About To Learn LSI Keywords
That'll Grow Your Revenue by 1,500% LITERALLY.
So, are you ready to start dominating the most profitable LSI keywords in your niche? Use them smartly for content creation, search engine optimization, pay-per-click advertising or other marketing activities.
Discover all the great benefits of upgrading to a Membership. Keyword research can now be a breeze and edging you closer to success!
---
Frequently Ask Questions
What is LSIGraph?
LSIGraph is a simple tool, dedicated to providing actionable data to help fuel and recharge your keyword research, content and search marketing campaigns.
What separates LSIGraph from other tools?
We are the only semantic focused keyword tool in the market. Not only that, LSI keyword research works best when you have a thorough context and you can only do that with the unlimited keyword research we've provided. We also engineered our very own formula and algorithm called Latent Semantic Value (LSV) that you really should know of.
How Many Languages Do LSIGraph Support?
There will be over 45+ languages that you can select from
Does LSIGraph Support Local Search?
You will be able to search from 100,000+ countries, states, cities, and neighborhoods worldwide
Will I Receive Free Updates To LSIGraph?
All active customers will have free access to all future updates that comes together with your subscribed plan.
How Long Are Your Contracts?
There is no contract, and all plans can be cancelled or adjusted at any time.
Do I Have Money Back Guarantee?
Yes, we have a 30-day money back guarantee. You can easily reach us from the user dashboard.
What Types Of Payment Do You Accept?
You may pay for your LSIGraph subscription with a credit card, PayPal or a bank issued debit card.
Will I Be Able To Get Billing Information?
You will get an official receipt after every payment you make.
What If I Have Other Questions?
Our help desk will support you with any problems you face or you can contact us at hello@lsigraph.com
---
Confirm Your Unlimited Keyword Plan
LSIGraph has all the plans that fits from one-man startups to established business: