With What You're About To Discover,
This Accurate Keyword Research Tool Will Transform The Way Google Sees You.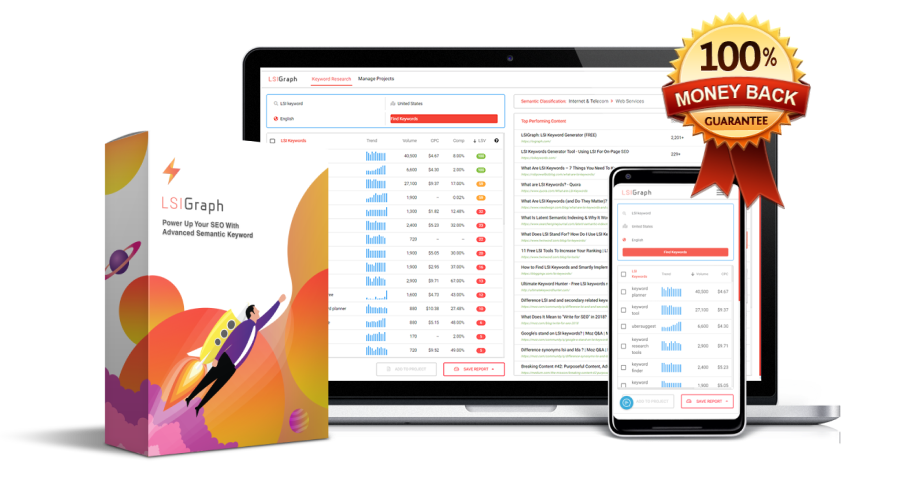 Build a highly targeted and relevant traffic
Get ranked on the first page of Google in the shortest time
No more wasting money on expensive tools
Newbie friendly + super easy to use
No extra costs or hidden fees
No setup or installation needed
Save time and money
LSIGraph's special deal ending in ...
Fact : Many webmasters struggle with getting traffic, leads and ranking high on Google.

Hello everyone, I am Andy and I'm the Founder of LSIGraph.com
The reason we are writing this letter today is because we understand not everyone is a born expert. And we want to help you achieve success FASTER - without spending too much time and money.
You Don't Need To Be An Expert To Achieve Ranking Success (Because We'll Help You)
The only question is : will you be willing to implement what you're about to learn?
Would you like to copy and implement our success method, the "Semantic Ranker Technique" without having to do guessworks from now on?
If you answered YES, then please do read on.
An opportunity like this should NOT be missed…
Before We Reveal The Secrets To You, Do Take A Look At Why Marketers Worldwide Choose LSIGraph
These are marketers like you who has gotten access to the same secrets you'll get today.
Now before we get into HOW you can get your hands into this "Semantic Ranker Technique", I will briefly explain to you how I literally CAME UP with this tool.
From Literally Nothing...To Achieving #1 on Google, Maximizing Traffic by 10x and Enjoying 289% Higher Conversion Every Month...
I have certainly come a long way... One with a little knowledge and a big dream.
Many years ago, I had a website that was bringing close to zero traffic and sales, but nothing groundbreaking really. Truth to be told, the future of my website was just hanging by a thread.
Problem was..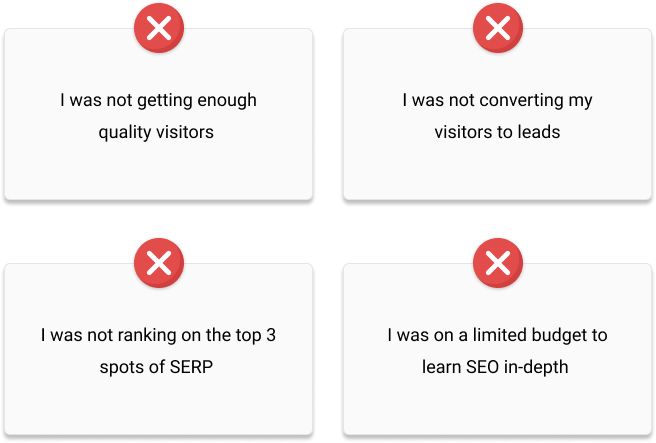 I figured if I don't overcome these problems soon, my journey as a marketer could come to an end. With this in mind, I started to think about different ways to "improve" my website and make them more enticing. Surely, I failed miserably but I wasn't ready to give up just yet.
After days (and many nights) of intense research, I've discovered the effective way to rank and rank high. That is, understanding what Google wants to achieve as a search engine.
Don't Trust Me?
Even Google Filed These Patents Themselves!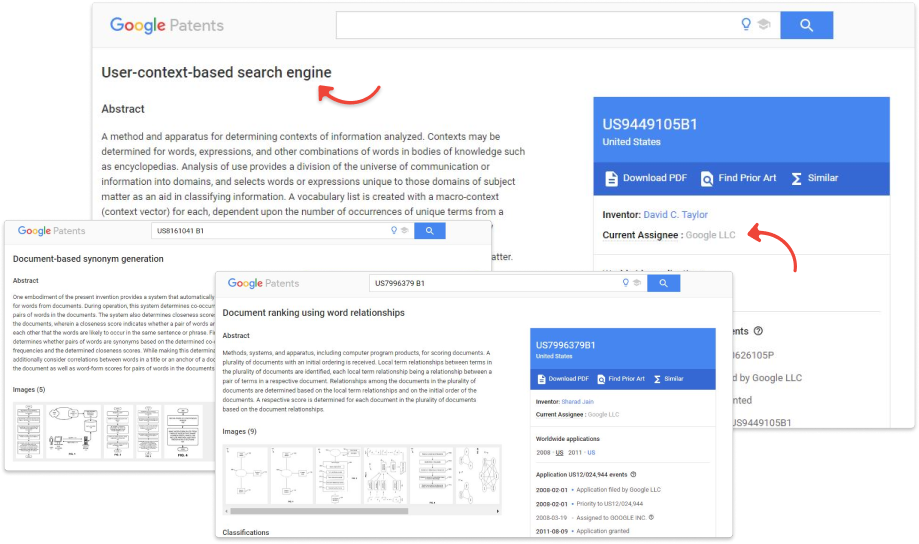 Context matters for Google, which is what Semantic Ranker Technique is all about.
Over the years, Google is trying to change the game of the results and focus more on the users. After an extensive study, I've seen them spring into action with its various updates and algorithm changes.
When a company like Google files a patent to protect the intellectual property behind their ideas, it is definitely something worth looking at as they give many ideas of things you might want to explore when optimizing a site.
By understanding the patent, you'll know that Google wants to get these questions answered:
What do users want? What are they searching for? What do they need?
Well, the release of Hummingbird and Rankbrain was certainly the turning point of my career. I diligently studied Google's algorithm and understood that they have made it a point to determine if a piece of content is relevant to the user's query. A moment of realization occurred right there and then.
The secret lies in "Latent Semantic Indexing" (LSI) Keywords!
The Birth of LSIGraph That Worked Like A
Charm To All Marketers
No more second-guessing if you've implemented the right keywords
No more losing out to your competitors due to poor keyword implementations
No more using any complicated methods
No more having to invest in expensive tools
LSIGraph is your ultimate all-in-one LSI keyword research platform that is designed to provide actionable data to help fuel and recharge your keyword research and search marketing campaigns.
Armed with the right data, SEO's, digital agencies and bloggers alike can prioritize their plan to success and discover keyword ideas to be on par or better than other competitors.
Latent Semantic Value (LSV): Your Puzzle To The Most Effective Traffic & Ranking Formula
To date, LSIGraph has over 100,000 happy subscribers.
I've tried a lot of different methods, and found out LSI keyword is by far the one strategy that is proven to work and is cost-effective in the long term.
No, those are not just any keywords, but semantic LSI Keywords (exactly what Google wants!)
So, over the course of 6 years, I have collected and analyzed over 32 million rows of keywords in our database. The result? I've successfully come out with an algorithmically proven formula called Latent Semantic Value (LSV) to help you identify the most profitable keywords that you should optimize first.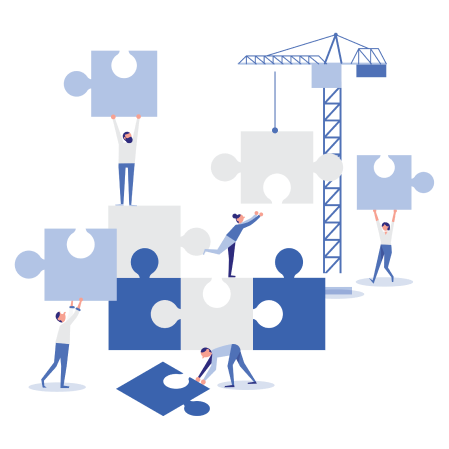 A little knowledge of LSV:
LSV was designed to help you in choosing the best LSI keywords you should be aiming for content optimization. By having this data-proven algorithm, it allows you to estimate a keyword's true value and manage your keywords effectively.
Time to make use of this done-for-you metric today and be above par!
And Semantic Ranker Technique Works For Your
Local SEO Too, Even If You Are From Antartica!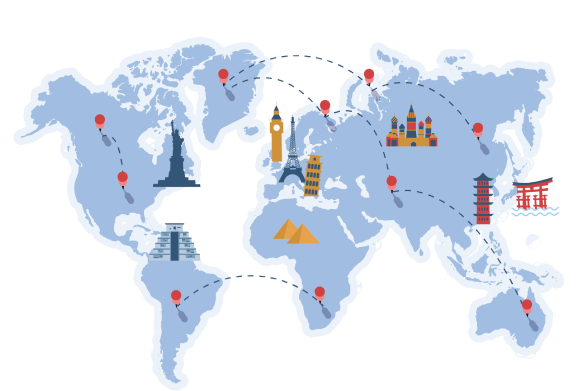 Not just any normal SEO, but LSIGraph has the ability to do local SEO too!
I understand that running an online business, keeping your website up to date, and putting in the time and effort to manage your website's SEO can be a lot of hard work. You might already have a steady flow of loyal customers, but we always want to create more; attracting a stream of new people, especially the locals.
If you are serving your local market and your online marketing strategy is not embedded with local SEO, you will be left unnoticed and may miss out on a huge portion of local businesses. Whether you are a single or multi-location company, you will seamlessly grow your business and attract more customers by using the local SEO strategies.
LSIGraph is THAT solution.
For years, my dedicated team and I have tested different formulas in formulating profitable LSI Keywords to be used in our content. We've made a few optimizations to our blogs and here's what we've got in terms of FREE TRAFFIC….
This Proven "Semantic Ranker Technique" Drives Paying Customers To Achieve Results Like These



The traffic tripled in just 2 months!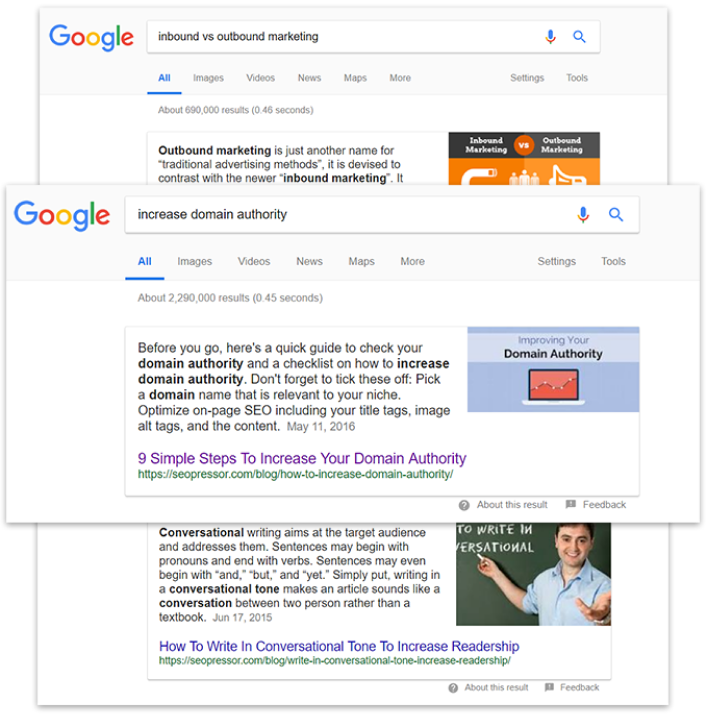 Using the same technique, SEOPressor.com was even featured in Google
Answers not once, but thrice!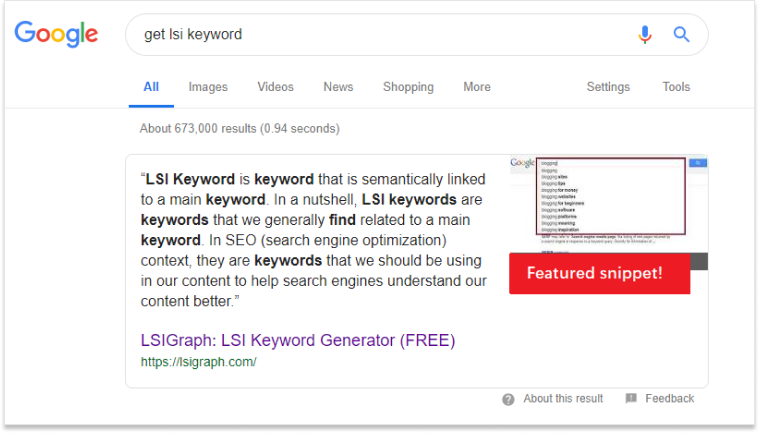 Ranking above the #1 spot and grabbing a featured snippet!
The reason our local clients are so happy paying us again and again is because our system drives TRAFFIC, LEADS, and CONVERSION right at their doors.
Not just window-shoppers who waste your time.
But genuine customers, with their hands in their wallets, waiting to convert.
Are You Thinking…
Do These Traffic & Rank Convert Into Sales?
(HECK YEAH!)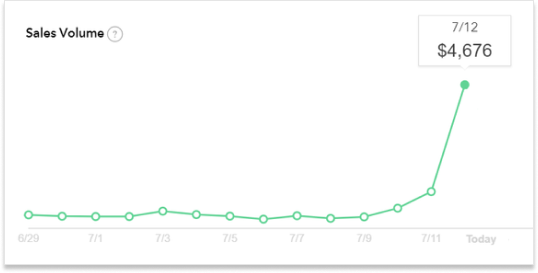 The sales volume of my site skyrocketed once LSIGraph
strategies are implemented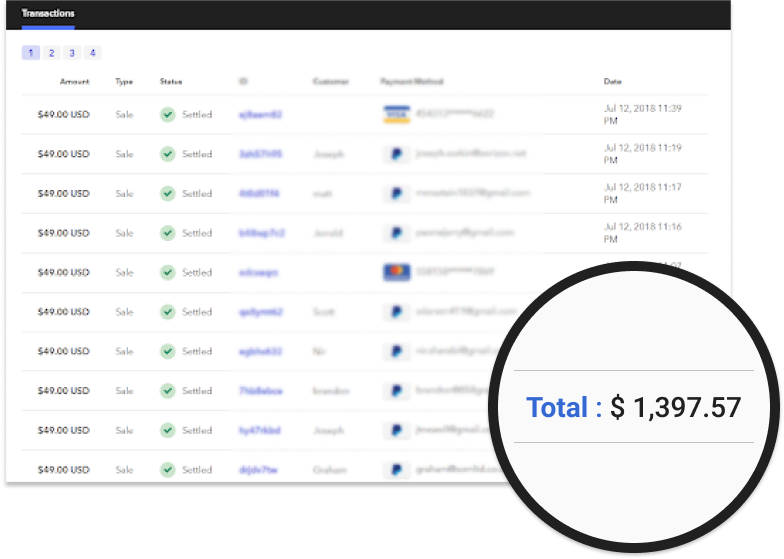 One of my site generated over a thousand dollars within an hour!
We Have Made Everything Simple For You...
Just 6 Steps & You Can Achieve The Same Or Better Results!
1
Enter Seed Keyword To Generate Hundreds of LSI Keywords
2
Select Your Preferred Location And Language You're Targeting
3
Pick Relevant Keywords With The Highest LSV
4
Emulate The Footsteps Of Top Performing Content
5
Include Profitable LSI Keywords In Your Content
6
Stay On Top Of Your Ranking With LSIGraph Premium
There are millions of LSI Keywords out there, but how do you know which one is profitable and should be used on
your website? You've come to exactly the right place because we've found the best answer for you!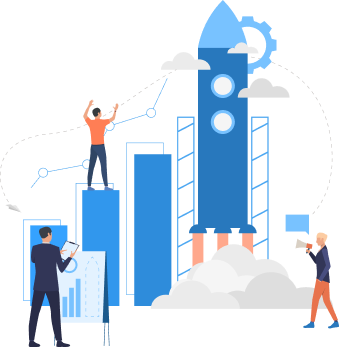 You're About To Learn LSI Keywords
That'll Grow Your Traffic & Revenue by 253%
LITERALLY.

So, are you ready to start dominating the most profitable LSI keywords in your niche? Use them smartly for content creation, search engine optimization, or other marketing activities.
Discover all the great benefits of upgrading to your membership. Keyword research can now be a breeze and edging you closer to success!
5 Amazing Features That Make LSIGraph.com
A MUST HAVE That You'll Never Imagine Paying For Traffic Ever Again.
Here's just a taster of what you'll get inside...

NEW! Find The Most Profitable LSI Keywords for Your Site In Seconds
LSIGraph now lets you select from 45+ languages and over 100,000+ location worldwide, all for your local SEO wins! Search location matters because local searches are usually made by those ready to convert. That is why you need to find keywords that speaks the loudest in your local area. And LSIGraph got you covered!
Do In-Depth Keyword & Topic Semantic Analysis
NEW! LSIGraph emulates how search engines understand your keyword & topic and shows you what they are looking for. Discover successful content with high engagement rate to further your content ideation and ranking potential.
You Can Now Create Great Content That Ranks
Organize your LSI keyword and explore the next exceptional idea for your content. You'll be suprised at how easy it is to use LSI keyword in your content when you have the research done for you in advance.
Serve Limitless SEO Clients In One Comprehensive Platform
This will be the perfect tool when you are in the industry of serving multiple SEO clients. Utilize the project management feature and generate unlimited exclusive white label reports at your flexibility.
Find The Most Profitable LSI Keywords for Your Site In Seconds
One of the most difficult decision after getting your LSI Keyword is identifying which keyword is valuable and competitive that you should optimize for. Get data-proven answer to this million dollar question with our Latent Semantic Value (LSV™) formula.
This Is Your Opportunity To Join Thousands Of Marketers
Who Are Using LSI Keywords
If you didn't already know...
You're 49 times more likely to rank #1 on Google if you have LSI Keywords on your website....
You can boost conversions up to 53% by adding LSI Keywords to your content
77% of people are more likely to buy from you once you rank #1 after implementing LSI Keywords
85% marketers say that profitable LSI keywords is what one should use
Get Instant Access To LSIGraph Now
Choose your best plan
Subscribe and try your shiny new app
Discover the untapped Semantic LSI Keywords
Get rank instantly
Keyword Research
Unlimited LSI Keywords
100 Searches/day
100,000+ Locations Support
Multi Languages Support
Keyword Data
Search Volume
CPC & Competition
Trend
Semantic Analysis
Latent Semantic Value (LSV)
Topic Classification
Performing Content Analysis
Project Management
Search History
Export To PDF & CSV
Unlimited Projects
White Label Report
Keyword Research
Unlimited LSI Keywords
300 Searches/day
Keyword Data
Search Volume
CPC & Competition
Trend
Semantic Analysis
Latent Semantic Value (LSV)
Topic Classification
Performing Content Analysis
Project Management
Search History
Export To PDF & CSV
100 Projects
White Label Report
Limited offer ending in
Keyword Research
Unlimited LSI Keywords
Keyword Data
Search Volume
CPC & Competition
Trend
Semantic Analysis
Latent Semantic Value (LSV)
Topic Classification
Performing Content Analysis
Project Management
Search History
Export To PDF & CSV
Unlimited Projects

White Label Report

Wait! There's Even More…
We are also going to give you 4 powerful bonuses to help make this offer simply too good to be true for you…
...that's if you are ready to take action right now.
Yes, in addition to all those feature's above that you'll be getting, we will also give you:
More Perks Joining LSIGraph Today

24/5 Customer Support
Have a question, concern or feedback for LSIGraph? Our support team is just a chat or email away - hello@lsigraph.com

Customized Learning Materials
Take full advantage of insights from our customers-only community. Unlock the potential with full access.
LSIGraph is trusted by:
And anyone actively looking to improve their rankings and get massive quality traffic to their site.

The Bottom Line is - If You Need Traffic, Ranks, and Conversion, You Need This Today.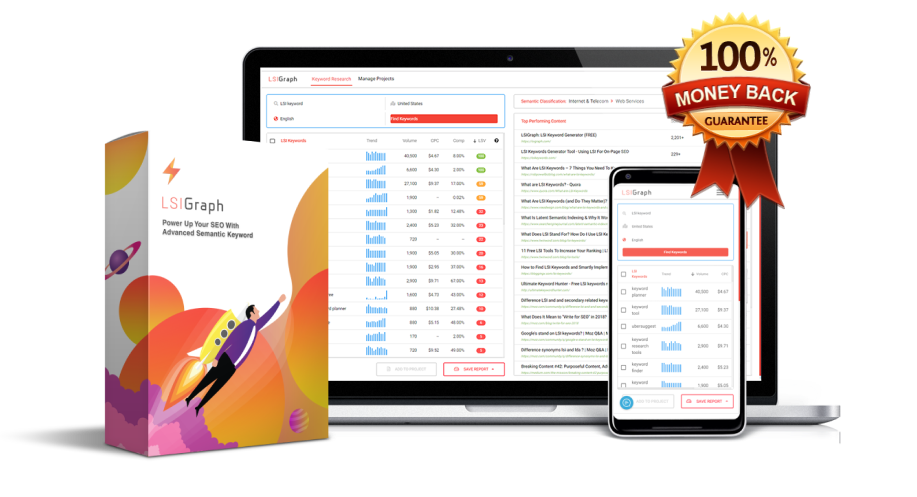 Also Seen On These Esteemed Sites



And more!
---
Frequently Ask Questions
What is LSIGraph?
LSIGraph is a simple tool, dedicated to providing actionable data to help fuel and recharge your keyword research, content and search marketing campaigns.
What separates LSIGraph from other tools?
We are the only semantic focused keyword tool in the market. Not only that, LSI keyword research works best when you have a thorough context and you can only do that with the unlimited keyword research we've provided. We also engineered our very own formula and algorithm called Latent Semantic Value (LSV) that you really should know of.
How Many Languages Do LSIGraph Support?
There will be over 45+ languages that you can select from
Does LSIGraph Support Local Search?
You will be able to search from 100,000+ countries, states, cities, and neighborhoods worldwide
Will I Receive Free Updates To LSIGraph?
All active customers will have free access to all future updates that comes together with your subscribed plan.
How Long Are Your Contracts?
There is no contract, and all plans can be cancelled or adjusted at any time.
Do I Have Money Back Guarantee?
Yes, we have a 30-day money back guarantee. You can easily reach us from the user dashboard.
What Types Of Payment Do You Accept?
You may pay for your LSIGraph subscription with a credit card, PayPal or a bank issued debit card.
Will I Be Able To Get Billing Information?
You will get an official receipt after every payment you make.
What If I Have Other Questions?
Our help desk will support you with any problems you face or you can contact us at hello@lsigraph.com
---
So, What Are You Waiting For?
Choose Your Plan Below.
Keyword Research
Unlimited LSI Keywords
100 Searches/day
100,000+ Locations Support
Multi Languages Support
Keyword Data
Search Volume
CPC & Competition
Trend
Semantic Analysis
Latent Semantic Value (LSV)
Topic Classification
Performing Content Analysis
Project Management
Search History
Export To PDF & CSV
Unlimited Projects
White Label Report
Keyword Research
Unlimited LSI Keywords
300 Searches/day
Keyword Data
Search Volume
CPC & Competition
Trend
Semantic Analysis
Latent Semantic Value (LSV)
Topic Classification
Performing Content Analysis
Project Management
Search History
Export To PDF & CSV
100 Projects
White Label Report
Limited offer ending in
Keyword Research
Unlimited LSI Keywords
Keyword Data
Search Volume
CPC & Competition
Trend
Semantic Analysis
Latent Semantic Value (LSV)
Topic Classification
Performing Content Analysis
Project Management
Search History
Export To PDF & CSV
Unlimited Projects

White Label Report

Yours in success

100,000+
Happy Users
Join them today
32,000,000+
Keyword in LSI's Database
Increasing day-by-day
6+
Years in Business
You are in good company