"In short, don't buy or sell links..."

- Danny Sullivan, Google Search Division.
"The part that's problematic is the links…"

- John Mueller, Google Search Division.
If you've been in the SEO scene long enough, you probably know almost every other tactic or strategy used by SEOs has been refuted by Google.
Guest posting? Nope. Link-building? Unnatural.
But with all the statements thrown by Google, there are 3 areas that Google has NEVER EVER refuted.
The importance of understanding keyword search intent and using the right semantic & LSI keywords.
The importance of creating helpful & intent matching content.
The importance of mapping and building a contextually relevant topic silo.
"Google love them so much that they even filed these patent themselves!"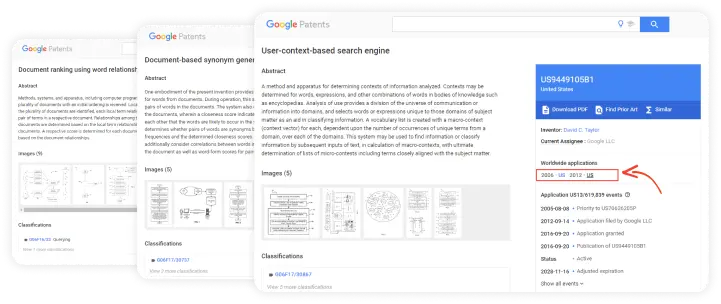 And the beauty of this? They fall precisely in line with our own discovery. After working with thousands of successful marketers and business owners, the same success pattern emerges again and again. It is always keywords, content, and silo.
To put this in numbers, websites that do better in these 3 areas perform on average 623% better than websites that do poorly in all 3 areas, and 517% better than websites that only cover 1 or 2 areas!
Right Keyword Intent + Optimized & Intent Matching Content + Contextually Relevant Content Silo = Unstoppable Traffic!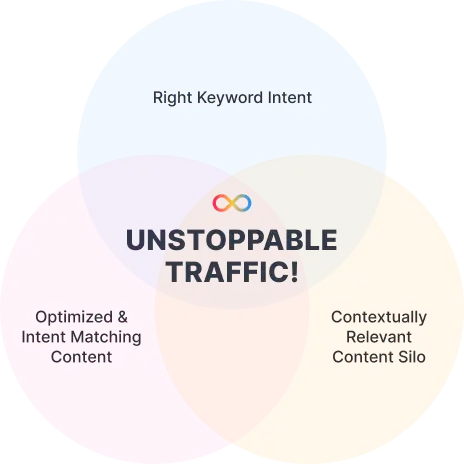 Let's start with the "Right Keyword Intent". Beyond the traditional search volume and keyword difficulty, the more important aspect here is the INTENT of the keyword. We need to first understand what someone is looking for when he types that keyword into Google. Or else, you will be susceptible to writing a piece of content that doesn't answer the intent, risking the content into the eternal doom of Google Page 10.
Next, "Optimized & Intent Matching Content". The keys here are "intent matching" and "SERP Benchmarking." We need to optimize the content as per how search engines understand it (reverse engineering of search engines' algorithms) and use the top 10 results as our benchmark for optimization. Usages of semantically related keywords and LSI keywords are crucial in this part. It will be nearly impossible to rank if both are not achieved.
Lastly, we want to map and build a "Contextually Relevant Content Silo". It is great to be able to tackle the first 2 cornerstones above, but they are no longer enough in today's SEO landscape. Having one piece of great content is good but pales compared to your competitors, who have 10 pieces of great interlinked content. The reason is simple.
If you are Google, which one would you rank?
A: one piece of a great article
B: one piece of great article contextually linked with 10 other similar articles.
I believe the answer is self-evident: B will rank much better as the whole domain is more authoritative as compared to A.
Simple they may look, but these THREE cornerstones are what we observed from all the 6-figure traffic websites that we've worked with.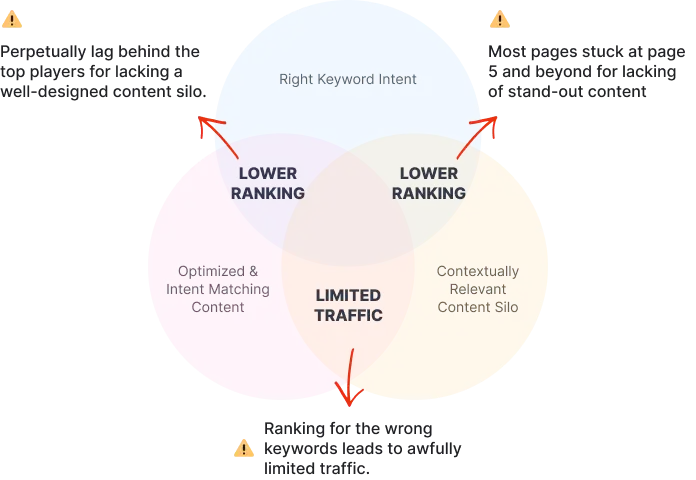 Here's what happen if you miss even one of them!
You must be wondering…
"These sound like some elementary SEO knowledge, right?" Well, yes, but NO.
The thing with SEOs is that we all know the strategies, but 99% of us?
We hop around these strategies so frequently that we give up the instant things don't pan out the way we hoped.
I can't blame anyone here; it is damn tough to stick through most strategies. Most strategies are borderline convoluted and require hours of "spreadshitting" and data crunching.
Instead of spending hours upon hours working on a spreadsheet and trying different strats, what we need instead… or more precisely, what YOU need, is to work on ONE proven SEO strategy that is intuitive and natural.
To do that, you need a tool that tells you exactly how to select your keywords (opportunity score), which semantic keywords to use (LSI Keywords), why people are searching for the keyword (search intent), and how you can write your content to match it (content scoring & intent matching).
You need a tool that helps you plan your upcoming content silo (planner & organizer), so you build upon your success, content-by-content, layer-by-layer, and finally get yourself that unstoppable traffic.
You need a tool that scales with you from a new site to a 500 pages website. A tool that shows you exactly which keywords these 500 pages are targeting (planner & organizer), how they are interconnected, and what is their content scoring (planner & content scoring). Because, let's face it, there's no freaking way anyone from your team will remember any of these figures.
And all that you need and more?
"They are here in LSIGraph"